Recordings
JS Bach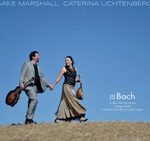 EDITORIAL REVIEWS
Two of the greatest mandolinists in the world today, Caterina Lichtenberg and Mike Marshall join forces in landmark collaboration. A world premier recording of Johann Sebastian Bach s Two Part Inventions, Organ Duets and Canons from the Art of the Fugue arranged for mandolin and mandocello.
Mike Marshall & The Turtle Island Quartet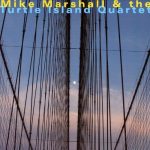 Grammy Nominated!
"What sweet confirmation it is to be up for a Grammy with Mike Marshall for the recording we made together, a joy in the making, at times felt like the proverbial falling off the log, other times, a eye-opening challenge as to how hard it could be to reach the level called for as per our collective dedication to stylistic integrity. A true learning immersion, and it is immensely gratifying that the academy saw fit to honor us with this nomination."
-David Balakrishnan, Turtle Island Quartet
Secondo Vez – Mike Marshall & Choro Famoso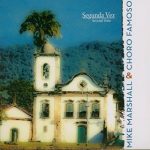 Review From Amazon
Choro (or its diminutive chorhino), oddly meaning crying (perhaps for tears of joy or the hint of Afro-Brazilian phrasing), is a Brazilian music style and instrumental combination long in history and far away from lamentation; rather, it is cheerful, typically fast, and intricate, a parallel of America's ragtime, that started as trios and expanded to larger ensembles. It a musical form that has never died and presently it is an ascendancy once again in Brazil and around the world. Mandolinist Mike Marshall and Choro Famoso (Andy Connell on clarinet and soprano saxophone; Colin Walker playing the 7-string guitar [violão]; and Brain Rice tapping the pandeiro tambourine and other percussion) revisit the choro with historical examples from its noted composers.
Compilation: An Adventure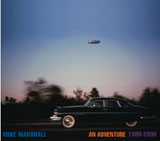 A ten-year retrospective of Mike's recordings on his own Adventure Music label. Culled from 9 CDs. Two tracks from each CD.
Darol Anger and Mike Marshall Woodshop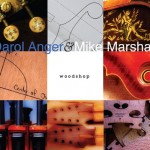 After thirty plus years together, Mike and Darol have paved the way for a new way of thinking about acoustic music in America. A pastiche of acoustic instrumental compositions layered with many bowed and plucked sounds to create their own "folk-estra."
Mike Marshall & Caterina Lichtenberg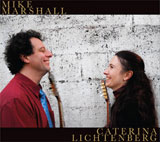 Germany's Caterina Lichtenberg is considered one of the greatest living classical mandolinists. She and Mike have recorded a wonderfully eclectic collection that spans J.S. Bach, Leclair, Brazilian choro, Rafaelle Calace, Venezuelan dance forms and some of Mike's original compositions.
Mike Marshall's Big Trio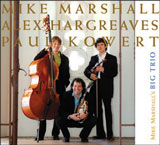 Featuring Alex Hargreaves and Paul Kowert
Alex, (violin) just 18 years old and Paul, (bass/Punch Brothers) 24 are two hot, young string musicians who represent the future of acoustic music in America. Mike created ten original pieces written specifically for these two incredible instrumentalists.

Mike Marshall & Darol Anger with Väsen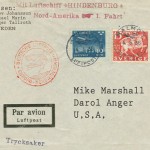 Vasen is one of the most important string bands to immerge from the Swedish music scene in the past 20 years. Darol and Mike had been fans of the group's music for many years, so when the opportunity arose to play together they just HAD to do it. This is music that is fresh, new and exciting and yet grounded in the traditional fiddle forms of their homelands.
Mike Marshall and Choro Famoso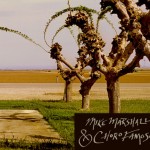 Choro is a lively instrumental music that formed in the late 19th century in Rio de Janeiro, Brazil. The combination of European classical music and African rhythms gave the new world this swinging and sophisticated style. Mike's mandolin is joined by clarinet, 7-string guitar and pandeiro A lyrical and joyful playground of melodies and rhythms.
Brazil Duets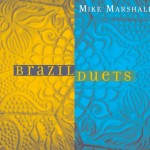 After a trip to Brazil in 1995, Mike came back with a pile of music and very fired up by Brazilian Choro music. He turned many of his American pals on to this wonderful style and recorded these fourteen duets. Featuring Edgar Meyer, Béla Fleck, Andy Narell, Michael Manring and many more.
Jovino Santos Neto and Mike Marshall Serenata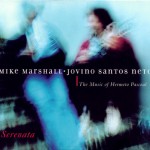 Pianist Jovino Santos Neto spent seventeen years under the tutelage and baton of Brazilian composer Hermeto Pascoal; one of the most important musicians of our time. When Jovino moved to the U.S. in 2000, Mike jumped at a chance to create this sublime collection of Hermeto's ballads and simple tunes.
Midnight Clear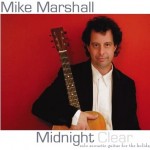 Solo finger-style guitar versions of favorite holiday songs. Re-harmonized and set to altered guitar tunings, these lush and unique arrangements will surely encourage those holiday spirits to emerge.
Chris Thile and Mike Marshall Into the Cauldron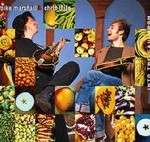 A mandolin project with Mike's long time pal Chris Thile (Nickel Creek/Punch Brothers). A wonderland of styles, burned through like only these two wiz kids can do. Original music, twisted fiddle tunes, J.S. Bach and Charlie Parker.
Chris Thile and Mike Marshall Live Duets

A 2nd CD by these two mando-monsters, recorded live and featuring all original music
by Mike and Chris (Nickel Creek/ Punch Brothers).
Darol Anger and Mike Marshall At Home and On the Range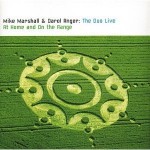 Live CD with violinist Darol Anger. Mike is heard on mandolin, mandocello, guitar and violin in a collection of traditional and original tunes played the way only these two pranksters know how.
Edgar Meyer, Bela Fleck and Mike Marshall Uncommon Ritual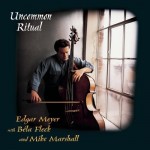 A trio CD with Edgar, banjo superstar Béla Fleck and Mike on guitar, mandolin, mandocello and mandola. Original music written by these three virtuosi.
Psychograss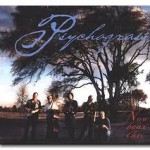 Five bluegrass 'heavyweights' team up on their second outing with ten tunes that draw as strongly from Bill Monroe as they do from Thelonious Monk. Call it Newgrass, Jazzgrass or "Psychograss."
Hamilton de Holanda and Mike Marshall New Words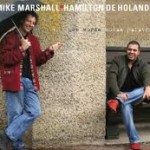 Teaming up with the lion of Brazilian mandolin. These two pillars of mandolin fire break down all barriers. They blend Brazilian choro with American fiddle music and improvisation into a burning samba-hayride.