Grammy Nomination for new Cd with Turtle Island Quartet
"What sweet confirmation it is to be up for a Grammy with Mike Marshall for the recording we made together, a joy in the making, at times felt like the proverbial falling off the log, other times, a eye-opening challenge as to how hard it could be to reach the level called for as per our collective dedication to stylistic integrity. A true learning immersion, and it is immensely gratifying that the academy saw fit to honor us with this nomination."
-David Balakrishnan, Turtle Island Quartet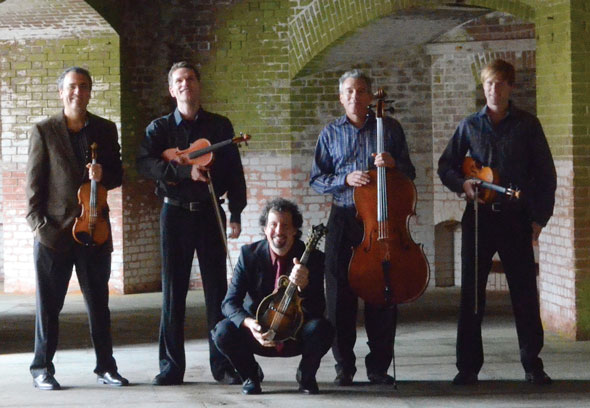 Upcoming Gigs
Sorry, there aren't any upcoming gigs right now. Check back soon!
About Mike
Mike Marshall is one of the world's most accomplished and versatile string instrumentalists in American today. A master on mandolin, guitar, mandocello and violin, he has created some of the most adventurous instrumental music for over 35 years. His concert tours that have taken him around the globe.
More »